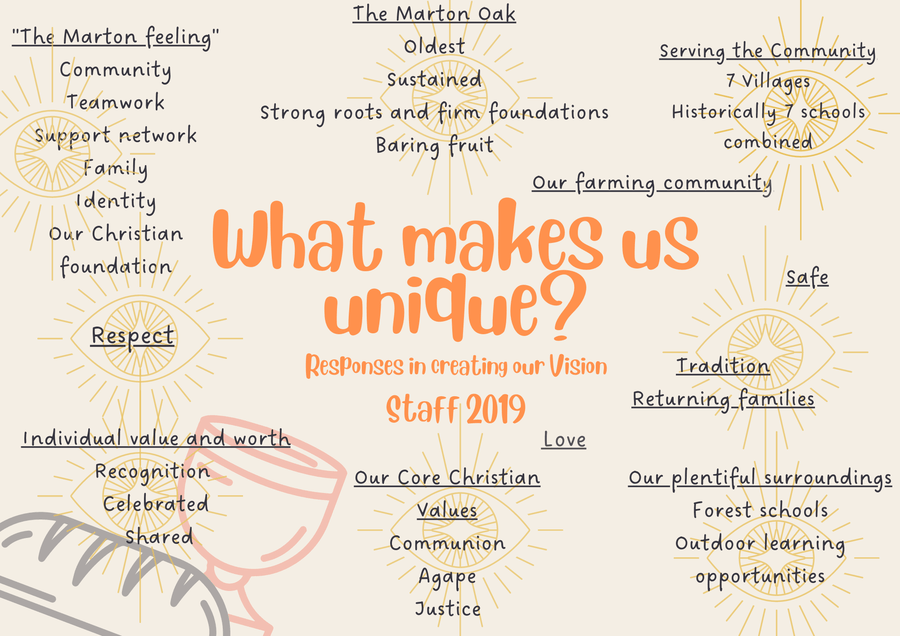 50 years of Marton!
In our 50th year we rebranded our wonderful school and re-established our school vision for the future!
Matthew 13:32 32Though it is the smallest of all seeds, yet when it grows, it is the largest of garden plants and becomes a tree, so that the birds come and perch in its branches."
Our Marton Ethos group met together with Parents and Governors during parents surgery to discuss a new motto for school, and after careful deliberation and talk amongst Governors, Staff, Parents and Pupils we are delighted to introduce our motto...
SOW NURTURE GROW