Link Churches
Each class has a link church and we work in communion with them. This means that by the time our children have gone through the whole school, they leave having been linked to all of our churches.
These mutually beneficial links maintain positive relationships between School and Church and often see class visits, invitations to special services and the sharing of school initiatives by pupil groups in Church, as well as taking part in Rose Queen events.
We regularly send gifts made by our classes for our Churches to share with their congregation and we love to welcome members of our community in to share in Collective Worship and special events in school.
Link churches are as follows:
Foundation Stage - Marton
Year 1 - Eaton
Year 2 - Swettenham
Year 3 - North Rode
Year 4 - Hulme Walfield
Year 5 - Siddington
Year 6 - Lower Withington
Eaton Garden Party
Representatives from the Year 1 class (who are linked to Eaton Church ) were proud to walk in the procession to Eaton village hall for the crowning of the new Rose Queen and King - Isla and Christopher!
Petertide Celebrations at Swettenham Church
Our school choir were delighted to sing at Swettenham Church for the Petertide Celebration. This marked the anniversary of Swettenham's first Rector over 700 years ago and reflected the ongoing service and discipleship of the community.
Y2 pupils joined in the service, escorting the 'King and Queen' to take their place at the front of the Church.
A lovely morning had by all!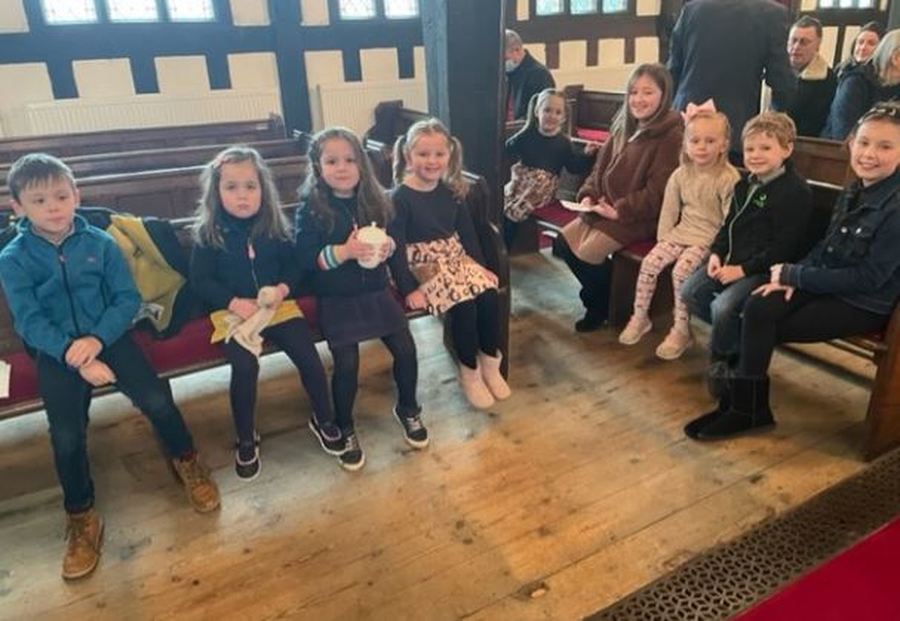 Marton Plough Service
Our pupils went to Marton Church to talk to everyone about our School Vision and the Parable of the Mustard Seed at the annual Plough Service.
They acted out the meaning of 'Sow Nurture Grow' and beautifully sang a version of 'Love is something if you give it away' to reflect our school values.
Well done boys and girls!
We were delighted to create a video for our united benefice service. This video was shown to show our Mothers just how much we appreciate them.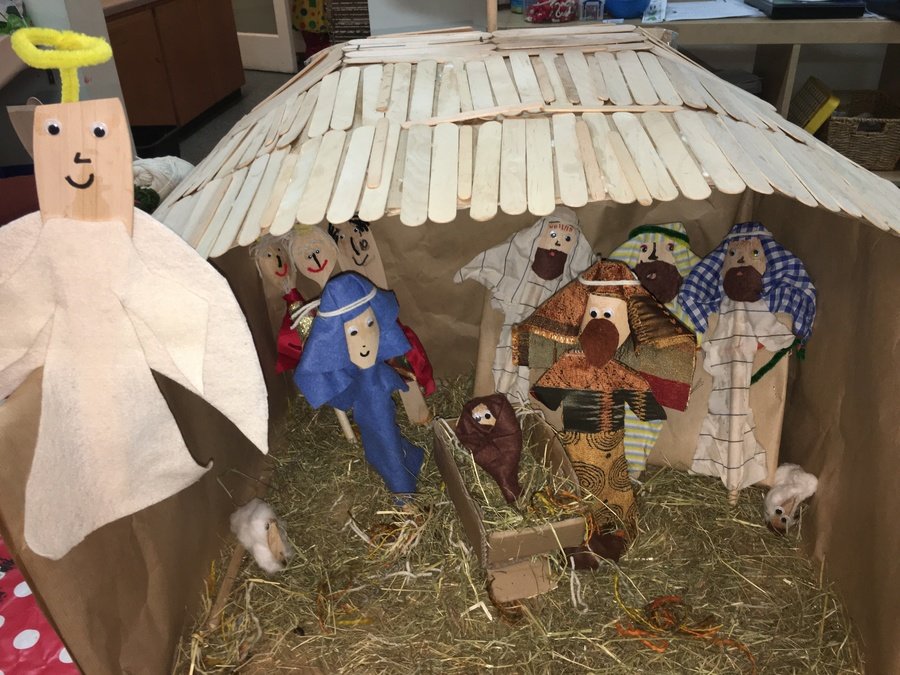 This is the Year One Nativity Scene that was sent to Eaton Church's Nativity Crib event.
Marton Church outdoor Nativity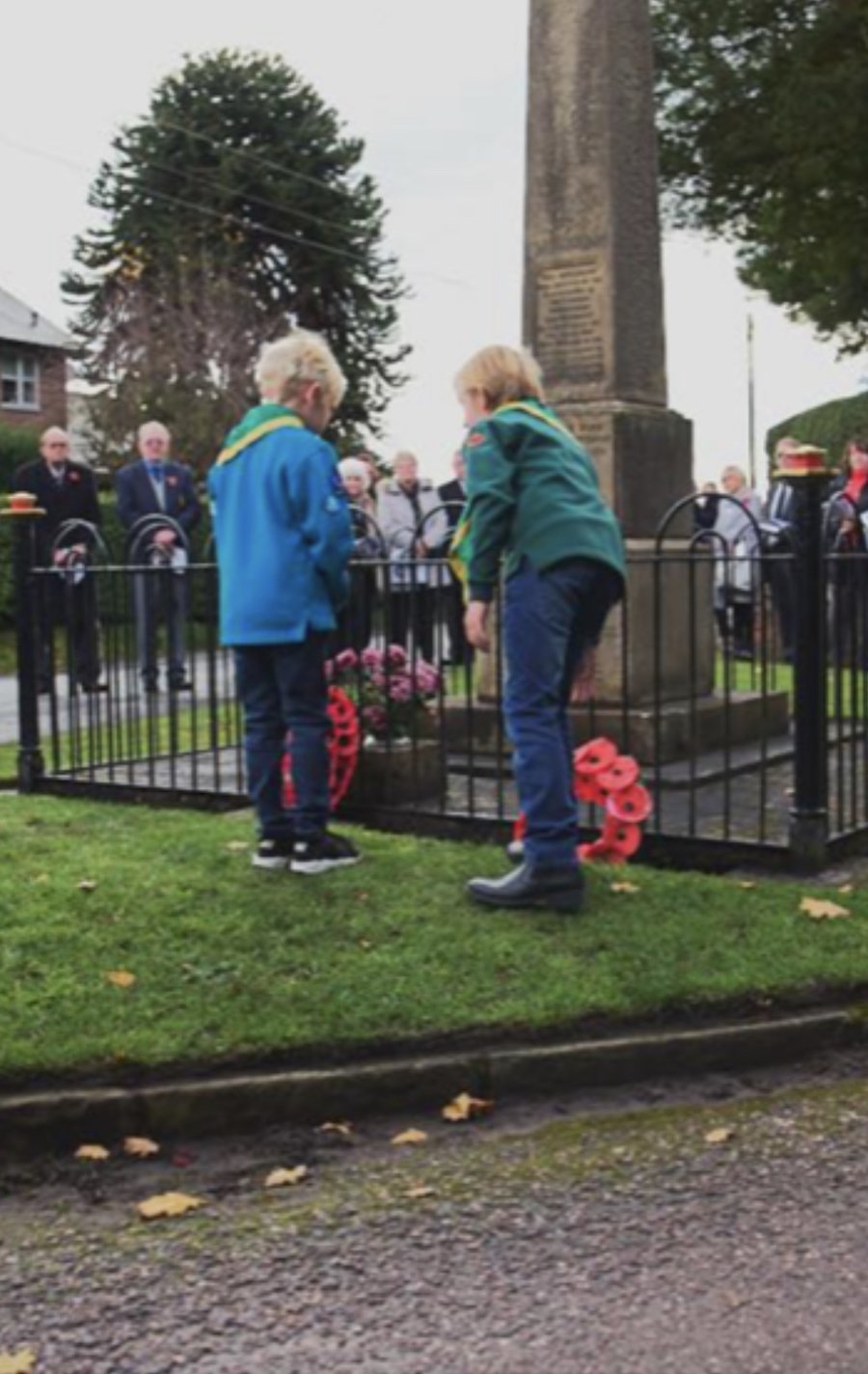 Remembrance Day November 2019
As we prepare to remember those who died for us, we create dozens of poppies to send off to our link churches in this anniversary year.
Many of our poppies were sent to a beautiful display at Swettenham Church which pupils from Year 2 attended.
Lest we forget!
United Benefice Church Service
We are very proud of the children who came to represent their school on a Sunday to talk about Ethos group, our Prayer garden that is under construction and to help Rev'd Arch in conducting this special service.
A gift to our link Churches inspired by St Francis of Assisi
Inspired by St Francis of Assisi, we were delighted to present each link church with a nativity crib made by their link class at the beginning of advent.
Local businesses and Marton family businesses along with our wonderful PTA made this possible!
Thank you to all!