Pan 2- 15x5 panoramic mounted print £14
Pan 1- 15x5 panoramic mounted print £14
Enter text...
Formal Year 6 Class 12x8 £12
Boys Pyramid Size 12 x 8 £12
Day 1- Condover Hall- Abseiling
Day 2- Gladiator wall and Ariel Trek
Welcome back to school and welcome to Year 6!
Welcome to Hogwarts! Well...not quite, but this term we will be making magic by studying the text 'Harry Potter & the Philosopher's Stone' by J K Rowling. All of our English work will be based on this and we will be mastering constructing many different text types including newspaper reports, narratives and explanation texts.
In science we will be conducting Muggle Studies - learning all about the circulatory and digestive systems of non-magical beings. We'll find out what blood is made from and what happens when we poo! Linked to this is our topic work: Muggle Potions & Herbology: A History of Medicine through the Ages.
In maths we will be consolidating our knowledge of place value, the four operations and fractions.
It's going to be an exciting and magical term, don't forget your broomsticks...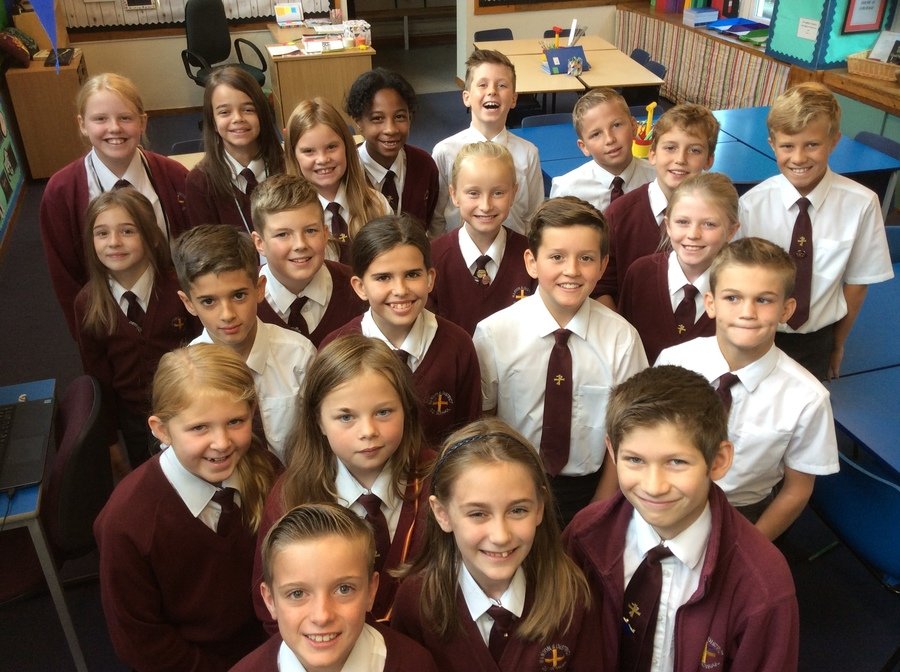 11th September 2018
Chants to cure what ails you!
We have been studying some of the ideas about medicine that the people of Prehistoric Period and Ancient Egypt held.
We discovered that they believed that illness and disease could be cause by evil spirits that lived inside the patient's body. Witch doctors used to perform chants and dances to cast these evil spirits out and cure the patient so we have been writing and performing some incantations of our own...check out the videos below.
25th September 2018
Disgusting Digestion
Year 6 have been learning about the digestive system in Science. We have learnt which organs are involved in the process of digesting food and the order in which food moves through the body. Today we replicated the process using a seemingly random collection of objects - including a banana and a pair of tights!
Can you work out which other body parts are being represented by some of the objects by looking at our photos?
It was a gross task but we had great fun!
3rd October 2018
4 by 4 Maths Investigation
Today we really enjoyed a maths investigation involving all 4 maths operations. We were challenged to find BODMAS calculations which gave answers for all integers between 1 and 20. The difficulty was we could only use the number 4 and we had to use it 4 times...!
3rd October
Getting bloody in science
Today we learnt about blood groups and the science of blood transfusions using water and food colouring. We each had a cup with blue, red, purple or plain water. We paired up to mix our 'blood' with a partner and whether it changed colour or remained the same indicated whether we had had a successful blood transfusion.