'For the word of God is alive and active'
extract from Hebrews 4:12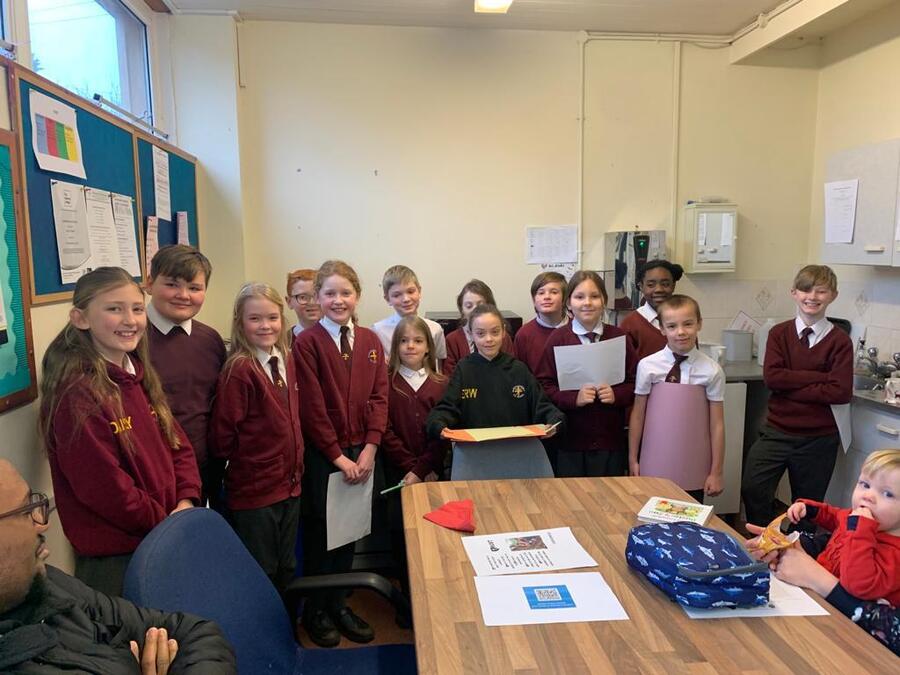 Autumn 1 2023
Ethos group led our 2023 Harvest Festival. We were all so proud of their leadership and presentation skills and can say that it was definitely a job well done!
Thank you ethos group!
Spring 2023 Parent Surgery
Ethos group presented to Parents Surgery about past and present projects. They talked about spirituality as this half terms Collective Worship theme and the importance of nurturing the spirit.
We all enjoyed yummy doughnuts together after a job well done.
Spring 2022
Forgiveness Labyrinth
Ethos Group worked tirelessly to create a meaningful experience for the whole school in a 'forgiveness labyrinth'. Each creative reflection station was guided by God's word and underpinned by a window, mirror's and door's approach to reflection. This creative reflective experience allowed pupils to discuss and understand the importance of forgiveness and encouraged them to take important lessons away - Forgiveness from God, of themselves and forgiveness for and of others.
Autumn 2019
Ethos group worked with staff, Governors and parents in developing our school vision and securing this ...
SOW NURTURE GROW
Supporting families in Uganda
We continue to support our link School 'Brain Trust School' in Uganda. Ethos group are raising money for mosquito nets, to be distributed amongst families in the surrounding communities of Brain Trust School and nursery.
Hands of friendship will be sold by Ethos Group for 30p at playtimes in the week commencing 25th November 2019. These messages will be sent to Uganda with Gerry, and funds raised will be put towards this very good cause.
Put on an attitude of gratitude
Ethos Group have been very busy under going training on the role of Ethos Group and promoting Christian distinctiveness throughout school.
After autumns Christian Values Day that was themed 'putting on an attitude of gratitude', we collected every child's card of thanks to add to 'the coat of gratitude.'
You can see the finished article below being modelled beautifully by Ethos groups Eden!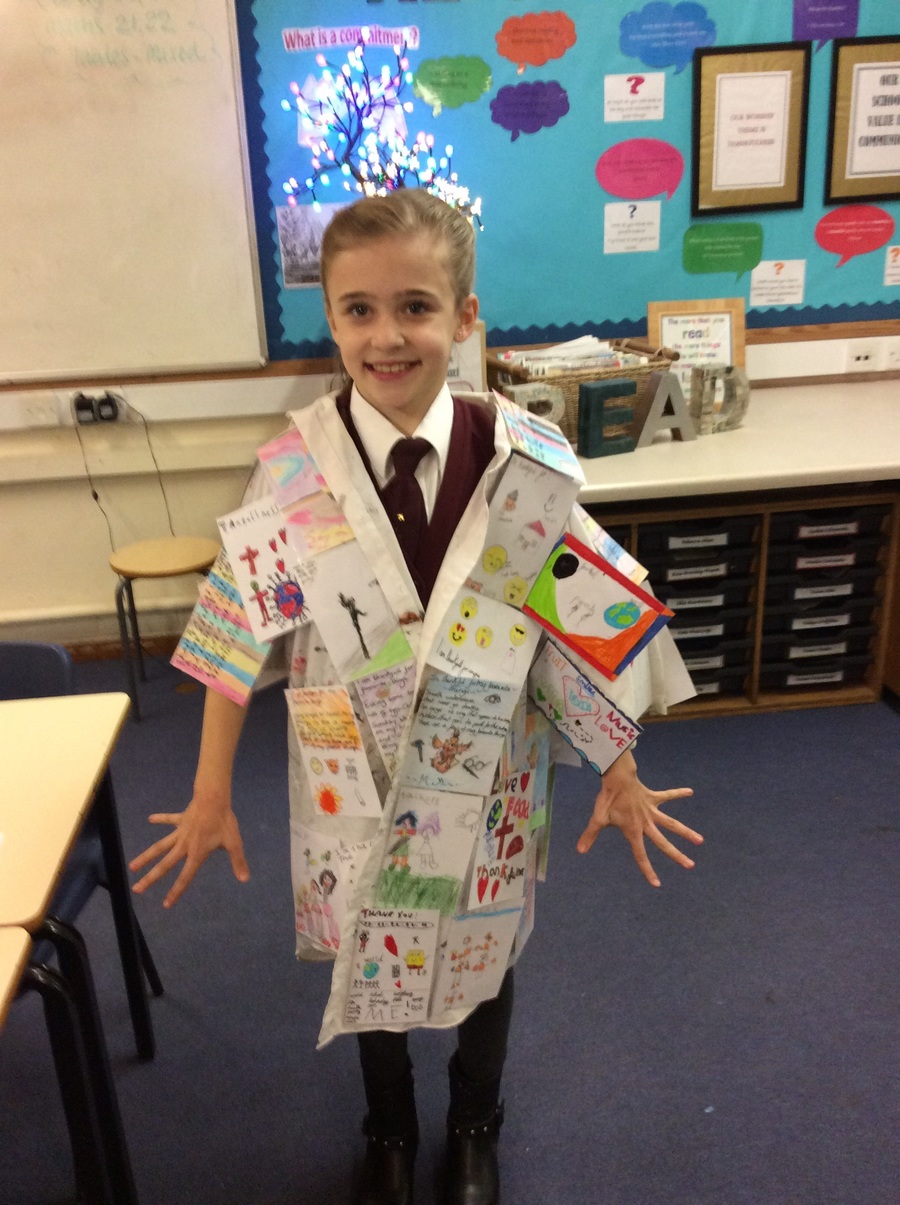 We have also evaluated class reflective areas this term and have given some helpful hints to the teachers on how to make their class reflective areas even better!