Marton & District C E Aided Primary School News
Year 2 News
Beeston news

Photos are on our page.

Year 2 library visit permission

Beeston

Year 2 have voted!
News Page »
June 2017
We've been so busy in year 2 over the last 2 weeks. We have written a whole story and also a letter to Plop the barn owl, persuading him to like the dark. This week we are writing adverts to sell the old ladies house in a squash and squeeze. In maths we have been practicing reading scales for volume, capacity and mass. Perhaps you could bake at home and get the children to measure out the ingredients to show you their brilliant skills!
May 2017
Welcome back to the summer term. Our new topic is Field to Fork. Books we will be reading in English are The owl who was afraid of the dark, A squash and a squeeze as well as lots of other lovely stories and non fiction. In maths we will be looking at statistics as well as revising all the maths strategies we have learnt this year so far.
To start off our investigation of all things hot, we are looking at the artist Mark Rothko. This afternoon we experimented with colour mixing using primary colours to make secondary colours. Look at the different colours we made.
This week we have been learning the poem 'The Door' by Miroslav Hobub. We orally learnt it and the created a text map to help us remember it. We are going to use our text maps to help us write our own poem.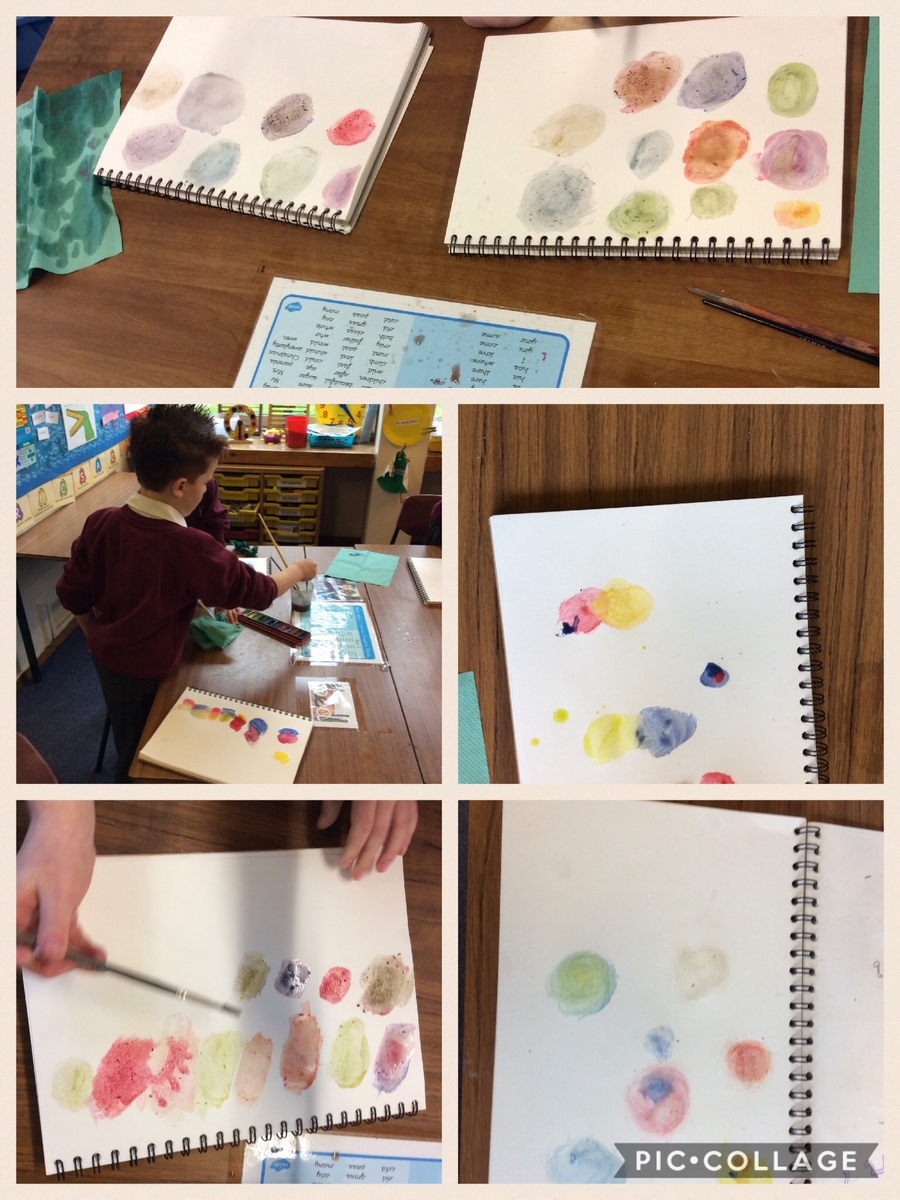 Spring Term -
Hot

&

Cold

Our topic for Spring term is 'Hot and Cold'. We have been reading The Lion, the Witch and Wardrobe. We have described the evil White Witch, created our mythical creatures and this week we are creating our own stories by innovating the original story.

Here we are orally re-telling the story using actions to help us remember the important bits!
Autumn term - Houses and Homes
We have got off to a very busy start in year 2. Our topic is houses and homes and so far in English we have read The Three Little Pigs, The House that Jack Built and The Jolly Postman. We have written an alternative story from the view of Mr Wolf, a pome with a pattern and a letter. Next week we will be reading Harry's Home and comparing living here in the UK to living in a different country. In maths we have been practicing our addition and subtraction facts, properties of shape and lines of symmetry. In science we are learning all about different materials.