Year 1
Miss Copestick & Mrs Daniels
Marton & District C E Aided Primary School News
Year 1 News
Year 1 looked fabulous in their world book day costumes today!

Maths and spellings

Phonics and reading activities

I have activated some year 1 homework on My Maths.

The children have worked so hard to provide a real treat for you next week and we're hoping to have a dress rehearsal at the end of the week.
News Page »
Spring Term 2 - 'Wild Things Spring to Life!'
Phonics
We are preparing for the phonics screening check by revising sounds learned in Reception and learning new Y1 sounds and spellings.
You can prepare at home by following this link http://www.phonicsscreeningcheck.co.uk/
Homework to practise real and nonsense words will also be sent home in the children's book bags and may can be found online too.
You may be interested to know that above, I have saved a document (HFW checklist) indicating all of the sight words that children should be able to read as they move from reception through to Y2.
English
Y1 will explore fantasy stories through the texts ' Where the Wild things Are' by Maurice Sendak and 'The Gruffalo by Julia Donaldson. This unit will have a focus on developing characters and setting and ultimately lead to the innovation of a text in inventing our own fantasy story. We will continue to practise everything that we have learned on grammar, punctuation and spelling, further consolidating sentence level knowledge - joining ideas using 'and' and other conjunction words and correctly applying the suffix -er -est and -ed (where no change is needed in the spelling of the root word).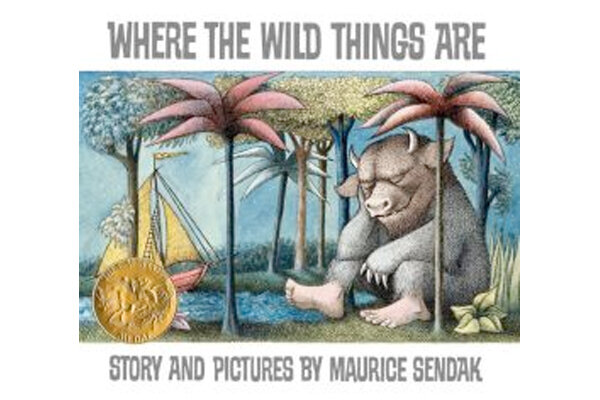 This unit sees an exploration of artwork and sculpture with a particular focus on the artist Joan Miro.
We hope to be making our own 'wild things' in clay based upon the artists work.
Maths
In maths we continue to revise number bonds to 10 and extend these to 15, counting and writing numbers to 100 in numerals and words, spelling days of the week and counting in 2's, 5's and 10's. Any support at home on this revision is welcomed.
Below you can see an overview of what we aim to cover this half term in maths.
Geometry - properties of shapes
Recognise and name common 3-D shapes (cuboids, cubes, pyramids, spheres, cylinders and cones) in different orientations and sizes
Differentiate between 2-D and 3-D shapes
Number – Multiplication and division, Number and place value
Make connections between arrays, number patterns and counting in twos, fives and tens
Multiplication and division
Understand multiplication through grouping small quantities and solve simple one-step problems, calculating the answer using concrete objects, pictorial representations and arrays
Understand division through sharing small quantities and solve simple one-step problems, calculating the answer using concrete objects, pictorial representations and arrays
Measurement - Mass
Compare and describe the mass or weight of objects using a balance and begin to use uniform non-standard units
Begin to weigh objects using weighing scales and record weights
Number - addition and subtraction
Recall doubles of all numbers to five
Identify near doubles using known doubles
Use known addition and subtraction facts within ten to derive related facts