Head's Up!
Head's Up!
8 September 2017 (by headmarton)
Weekly news from Mrs Deakin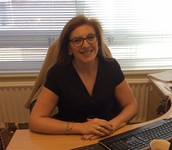 It has been a pleasure to welcome everyone back to school this week, in particular all our new children who have joined our Marton Family.
We are looking forward to meeting parents on Monday for our Meet the teacher evenings; 6pm for Key Stage 1 and 6.30pm for Key Stage 2.
I hope you have all received the Overview for the year ahead with all the special dates and events planned this year. We will continue to load this information onto our school website as appropriate.
Please can we remind all Key Stage 2 children that school ties and shirts are to be worn this year.
Wishing you all a super weekend