Special Days
School Election - 9th June 2017
Results are in!
Conservatives 71 Labour 37 Greens 63
Abbie and Charlie who represent the Conservatives were delighted with today's win and a date has been set for them to meet with governors to discuss their pledges.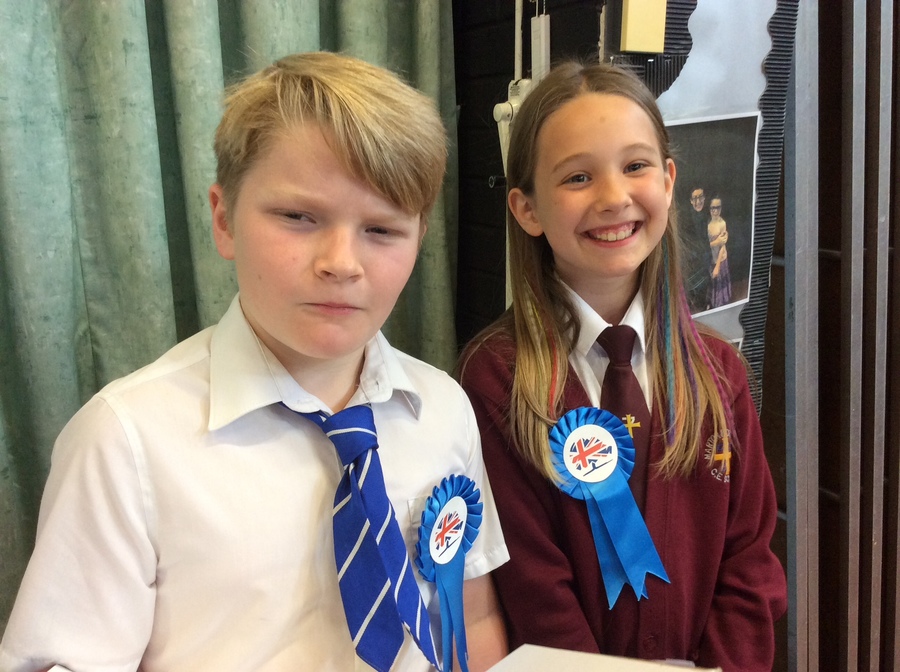 School Election - 8th June 2017
Everyone has voted today, we're all looking forward to hearing the results tomorrow!
School Election - 7th June 2017
This week we have held our own school election. As our local community visits us to vote, we too are voting in our very own polling booth in the school hall. Year 3,4 and 5 have created their own parties with leaders, deputy leaders and their own manifestos. The party leaders articulately presented their parties' manifestos to the school this afternoon (you can view these below) and encouraged everyone to vote tomorrow. They then fielded some difficult questions from the inquisitive Year 6, well done leaders! We have had some very interesting discussions this week! Keep an eye out for our results on Friday morning.
Our Manifestos
World Book Day - March 2017
Local illustrator Allie Pottinger and North Rode author, Henry G Sampson visited Marton School to show us their recently published book Freddy's Flying Adventures. After listening to the captivating story KS2 were able to ask insightful questions about the book.
Key Stage Two Lego Day - November 2016